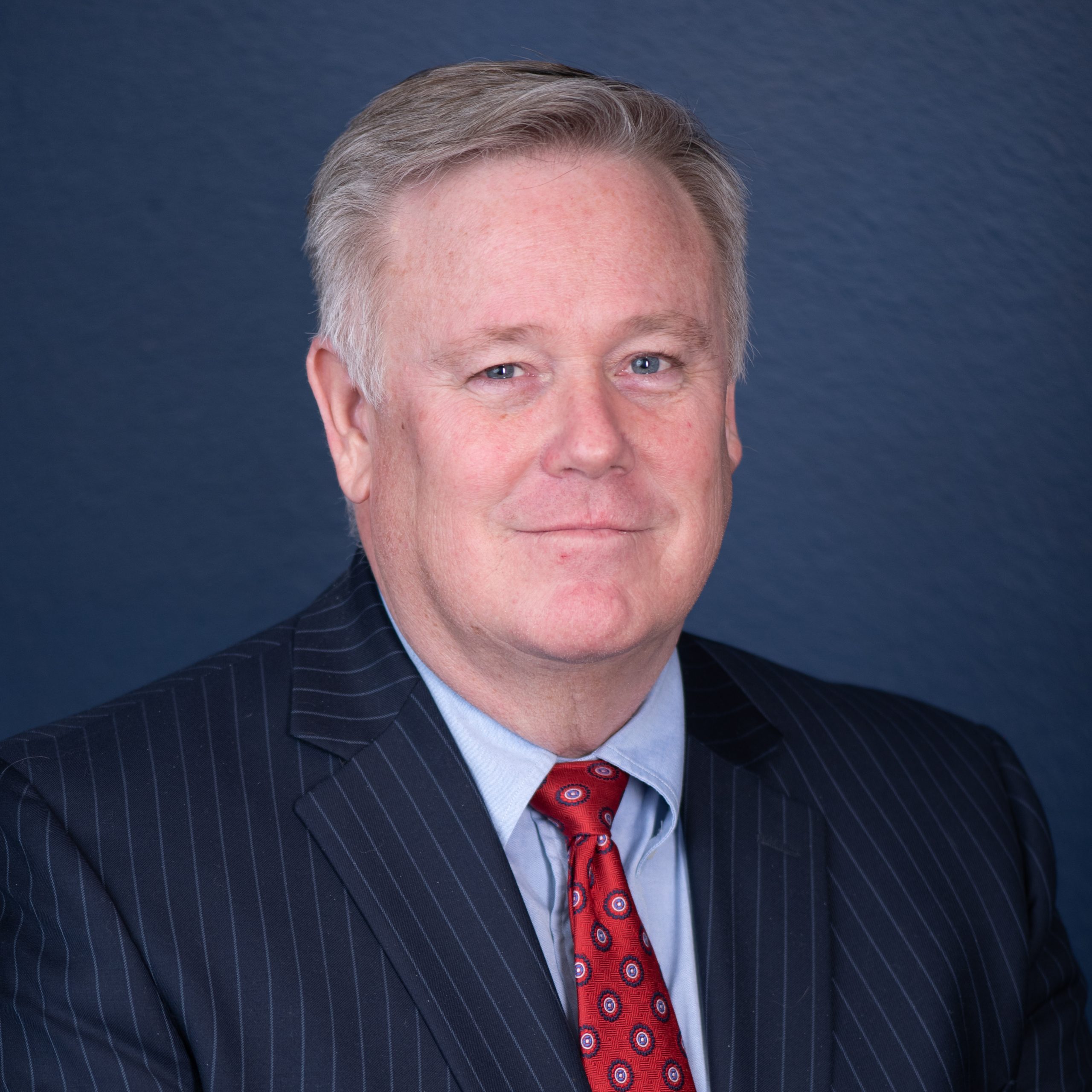 About Tom
From complex civil and felony criminal jury trials to real estate transactions, oil and gas issues, business formations, contract interpretations, administrative hearings, and sophisticated domestic relations matters, Tom has a great breadth of experience that spans from the boardroom to the courtroom. A Colorado Attorney with more than twenty-five years' experience, Tom is committed to delivering quality legal representation and solving problems for businesses and individuals across Weld County and throughout Colorado and cares deeply about his clients.
Tom is a strong believer that many problems can be avoided when clients seek legal advice before making major life decisions, rather than waiting until a crisis arises, and he provides representation that keeps his clients' business and personal affairs running smoothly. A successful negotiator, Tom has a proven track record of resolving many issues through mediation and arbitration. However, he knows that some problems cannot be prevented and or amicably resolved. When an aggressive approach is needed, Tom has used his years in the Courtroom to win many civil and criminal trials.
Tom graduated from the University in Utah and received his Juris doctorate from Mitchell Hamline Law School in St. Paul, Minnesota. When he returned to Colorado in 1992, Tom practiced both in Denver in private practice and as an Assistant City Attorney for the City of Greeley before partnering with Chuck and Janet Dickson, renowned area attorneys, in 1999. Tom became a founding partner of Grant, Hoffman, and Kamada in 2008, and in 2015 the firm became known as Grant & Hoffman P.C.. Tom lives in Greeley and is an active member of the community. He is a current member and former President (2001-2002) of the Weld County Bar Association. Tom is a current member of the Greeley Downtown Development Authority and serves as the Chairman of the Board and President of the Weld Trust. The Weld Trust is a philanthropic organization serving the citizens of Weld County and focusing on improving education and health in our communities.
General Civil Litigation
Estate Planning
Business Advice and Formation
Criminal Law
Family Law
Colorado, 1993
U.S. District Court District of Colorado, 1993
Mitchell Hamline School of Law, St. Paul, Minnesota
University of Utah, Salt Lake City, Utah

B.S.
Major: Political Science
Professional Associations and Memberships
Weld County Bar Association, Member and Past President
Colorado Bar Association
American Bar Association
Rocky Mountain Mineral Law Foundation
North Colorado Medical Center Inc. – Former Board Chairman
North Colorado Medical Center Board of Trustees
Downtown Development Authority
Poudre River Trail Corridor, Inc (Former Member)
Phi Alpha Delta Legal Fraternity
Kappa Sigma Fraternity
Past Employment Positions
City of Greeley, Assistant City Attorney, 1993 to 1999
City of Greeley, Lead Criminal Prosecutor
Historic Preservation Commission, Poudre River Trail Corridor Board, Liquor Board, Greeley Fire Rescue Authority, Legal Counsel
Colorado Oil, Gas Conservation Commission, Government Representative
"I've worked with the top lawyers and law firms in the country and have not met a more competent and committed firm than yours."
- Dr. Phil
Call An Experienced Attorney
Our lawyers will review your case details and give you a clear plan for how we can help. We represent clients throughout Northern Colorado, including Fort Collins, Greeley, Fort Morgan, and Sterling. Call our law firm or send an email to talk to a professional and understanding attorney.